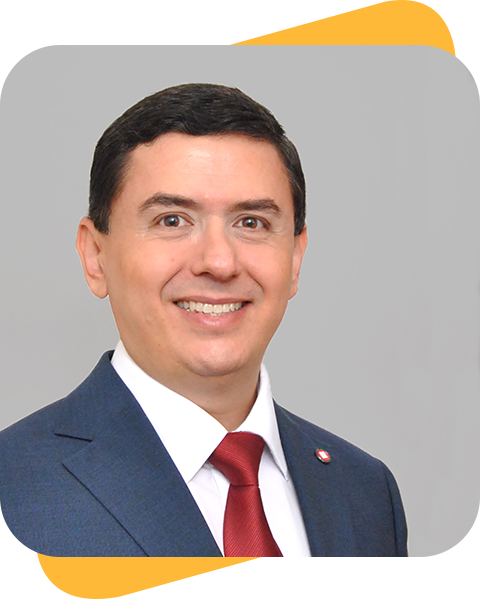 Allan Garro was incorporated as a lawyer and notary public in 1996 after three years of practice in different law firms, and after having worked as a legal assistant in the Department of Collection of the Ministry of Taxation of Costa Rica in 1995. Since then, in constant manner he takes Law Seminars, specializing in Corporate and Real Estate Law, as well as in Court Litigation. When the government took office in 2002 and until 2006, Mr. Garro acted as external legal advisor to Congress.
In 2003, he was elected by the Costa Rican Bar Association to provide education to other lawyers in the Seminar on Constitutional Procedures. Since 2004, he began writing legal articles in English language that have been published by different online Costa Rican news media, as well as on English language magazines. He is a graduate from the English program at the Costa Rican-American Cultural Center. In 2018 he successfully completed the study program of the Master Degree Program in Economic Law at UNED.
SOME OF THE SEMINARS
TAKEN BY ALLAN GARRO ARE

Introduction to Competition Law and Consumer Rights.

Simulated Contracts and the Ways to Challenge Them.

The New Notary Act.

The Condominium Law and its Regulations.

Collection Processes.

Legal Regulations on E-Commerce.

New Regulations for Lawsuits against Government Institutions I and II.

Training Seminar on Libertarian Ideology.

Labor Law Liquidations and Contract Terminations.

The Youth Criminal Justice Act.

New Code of Criminal Procedures.

Affiliation Processes in Family Law.

Legal Aspects of the Digital Signature.

Practical Aspects on Lawsuits against Government Institutions.

Various aspects of the Value Added Tax VAT

New tax laws and Registry of transparency and final beneficiaries